Don't Scalp for Tickets in Spain...Unless You're Into Mushrooms
Updated: 6 days ago
Football season is in full swing in the states. Bonfires, tailgate BBQ recipes, flannel clad shorty shorted women are out in full force and stands are packed again after a long COVID hiatus. FOOTBALL SEASON. Men are rejoicing, they get to let their pants out a bit, have an excuse to veg on Sundays...and Saturdays...and Thursdays...and Fridays? What? I gotta say, I HATE football season. It's a neverending event!
Note: Always Pack Tissues represents many tried and tested travel sites as what is called an 'affiliate' partner. That means if you click on my ads I may get a commission from a resulting sale.
That's why I'm not here to write about football, I'm here to write about FUTBOL!!! If you know anything about Ted Lasso, you know man,
"FUTBOL IS LIFE!"
This, my friends, is a short story of how NOT to score some last minute tickets for a futbol game in Spain.
As most of my stories begin, I had a bit of a language (and cultural) fail on this one. At American Football games it is pretty popular to arrive sans-ticket to a game and keep an eye out for scalpers. Note for you foreigners out there: this isn't a hair-removing slaughter man - a scalper is a slang term for 'guy with extra tickets'. Typically, as we have all well found out once or twice in life, a scalper can be a bit shady of a character, maybe selling tickets for yesterday's game or even counterfit tickets. OR, a scalper can be an every day shmoe whose friend couldn't show up so he's gotta an extra ticket to sell. In any case, it's super common. These guys may have signs or simply yell "I need tickets!" because technically, legally, you can't yell "I'm selling tickets for cheaper than the box office!"
Now that you understand my mind set here, you'll appreciate my immense disappointment upon arriving at La Romareda Stadium in Zaragoza, Spain for a big Real Zaragoza game on one of my last visits. I was so hyped, I had a vintage Jersey circa 1995 on, back when they used to be 'good' apparently, and slapped on some bright red lipstick to match.
Pre-game beer at La Romareda
I was going to slay this game hard. Fueled up on beers and croquetas the crowd that day was pumped going into the stadium. I couldn't figure out how to get tickets online (turns out it's stupid easy), but it didn't matter - the walk up tickets had already sold out for the day. I was SO upset. I figured I'd see about picking up a scalped ticket, so I started to yell,
"Yo necesito boletos!!" Yo necesito boletos!"
I was sure in my Spanish. "I need tickets" I was saying. Should I have said "yo necesito entradas?" (The Spaniards tend to say things differently than the Latin American Spanish I've grown up learning in Florida). As I circled the stadium for the fifth time, waving two fingers in the air and yelling "I need tickets!" it became clear to me there wasn't a sheister or a ticket seller in site. All I saw was old men gathered in laughter, dad's out with their littles, and plenty of middle 20's men looking for a good time. Damn, what gives? These people all had tickets. I felt defeated, but not as much as when I got home and told my Spanish-speaking husband about it. According to him, I was wandering around the stadium asking for 'boletus' - mushrooms.
Groovy.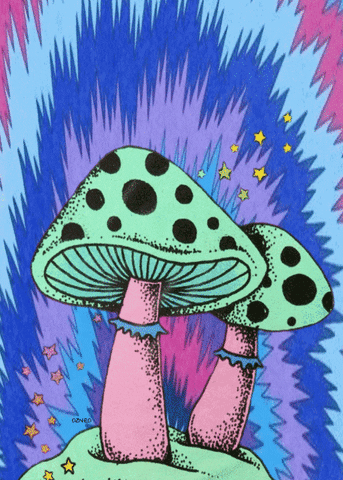 So, I didn't get tickets to that game, and it was a good one too. I heard the cheers from the crowd as they scored their first goal of the season. I was super bummed. But in the end, I did end up getting some mushrooms. So that's cool.
"El Champi" serves only one dish - mushrooms stacked with oil, garlic and shrimp!
P.S. If you want to check out a Real Zaragoza game, just go here: https://entradas.realzaragoza.com/